Museum Boijmans Van Beuningen and Museum Rotterdam unveiled the studio secrets of six Rotterdam artists. From the city's seventeenth-century Spanish-Arab fashions depicted by Hendrick Sorgh to the forgotten streets painted by George Hendrik Breitner, and Kees van Dongen's red-light district. The exhibition brings together paintings and objects to show the city in centuries past.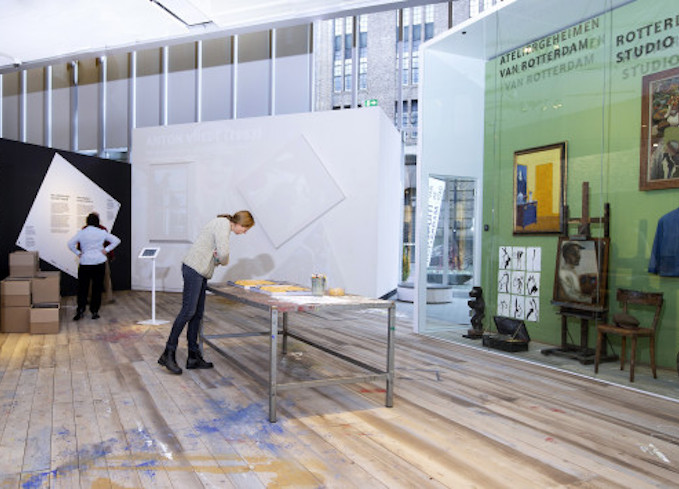 Together with the teams of Boijmans and Museum Rotterdam, Heijmerink Wagemakers further shaped the design for the exhibition. We were also responsible for the engineering and realisation.
Large showcase
The showpiece of the exhibition is an L-shaped climatised display case measuring 6 by 4 metres, developed by Heijmerink Wagemakers. With climate units, the humidity in the showcase is kept at a level between 45% and 55%. In this way, the vulnerable objects will be protected against the indoor climate in the building.
The exhibition Rotterdam's Studio Secrets is part of Boijmans Next Door and is to be seen until the end of April in Museum Rotterdam.
More information: Museumrotterdam.nl & Boijmans.nl